"That's my Dad" le nouveau kit de Kelly-Jo's scraps est déjà sorti en boutique chez Angel Baby Scraps. Il est en promotion actuellement pendant 2 semaines !!!!
C'est une kit fabuleux pour scrapper les hommes. Le thème principal est "papa", mais vous pouvez scrapper n'importe quel homme de votre vie :) Les couleurs du kit sont masculines.
Voici les previews du kit et deux pages que j'ai scrappé avec ce kit, dont une avec mon template n°9.
Le blog de Kelly-Jo's scrap est
ICI
That's My Dad Kit
Kelly-Jo's Scraps has another fabulous kit for you, this is a fabulous kit for guys. It's about Dad's, but you can scrap any guy in your life. It's very versatile and has wonderful masculine colors. You can grab it at Angel Baby Scraps for ONLY $2.50! But, grab it while you can because after two weeks, it will be the regular price of $5.00.
Below, please see the previews and 2 layouts I did.
Kelly-Jo's blog is HERE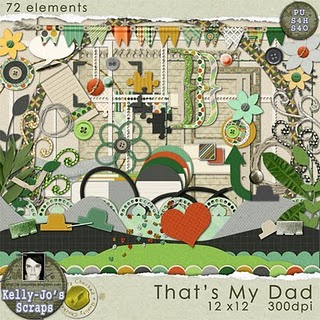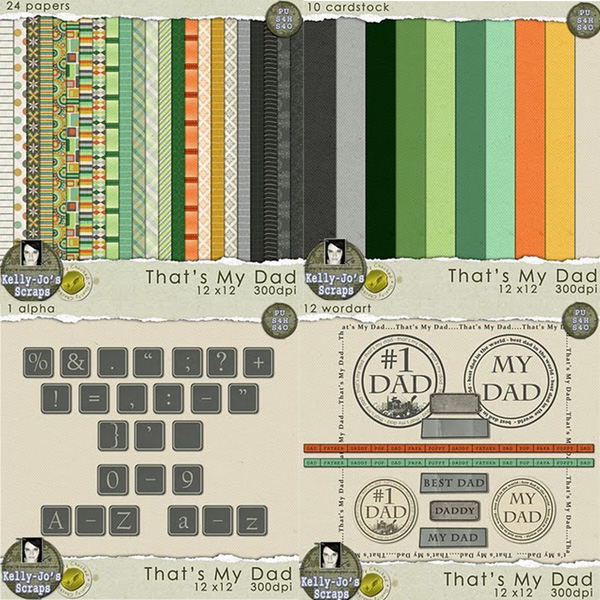 Mes pages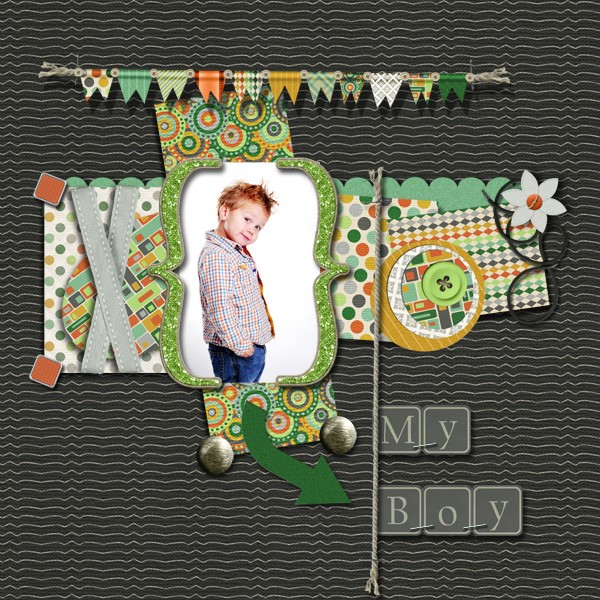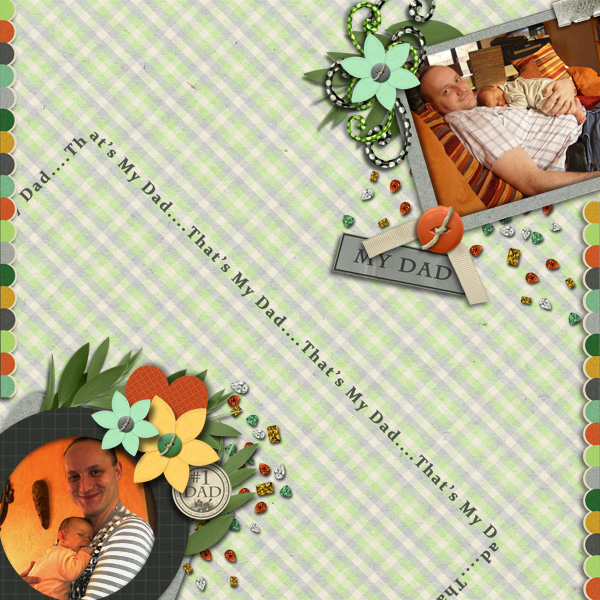 With the template freebie n°9